Kapala Heating & Air Conditioning Proudly Supports the Lapeer Community
Kiwanis Club of Lapeer—Gold Sponsor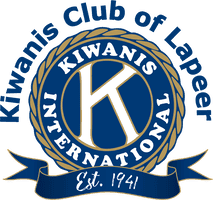 The Kiwanis Club of Lapeer is a global organization of volunteers dedicated to improving the world one child and one community at a time. Several of our employees here at Kapala are fortunate enough to be members of such a wonderful organization and help to put on many events in our community.
Kiwanis Golf Scramble
Join us at our 22nd Annual Golf Scramble at Metamora Golf & Country Club! This annual four-person scramble includes coffee and donuts for breakfast, lunch at the turn, and a delicious dinner at the end. 18 holes of golf with many contests around the course including hole-in-one, longest drive, closest to the pin and more!
Event will take place Monday, July 17, 2023, 7:00 a.m. registration.
Chamber of Commerce Mix & Mingle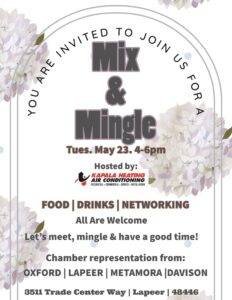 Kapala Heating & Air Conditioning is hosting a networking event for Oxford, Lapeer, Metamora, and Davison on Tuesday, May 23, from 4:00 p.m. to 6:00 p.m. Food, Drinks, & Networking! All are welcome. 3511 Trade Center Way, Lapeer, MI 48446.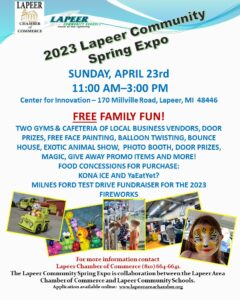 Come out Sunday, April 23, to the Lapeer Chamber of Commerce's Spring Expo and support your local businesses with a day of FREE family fun! Located at the Center for Innovation, from 11:00 a.m. to 3:00 p.m. you can enjoy events such as face painting, bounce houses, an exotic animal show, magic, door prizes, give aways, fireworks, and much, much more! For more information, contact the Lapeer Chamber of Commerce at (810)664-6641. See you there!
Kiwanis Kapers
Started in 1948, Kiwanis Kapers is now in its 75th year! This fun-filled variety show is held each spring, enjoyable for the whole family! The ~90-minute show is completely produced by members of our Kiwanis Club and all the acts are performed by our members - lots of laughter and hidden musical and comedic skills from our members!
Event will take place Thursday through Saturday, April 20 through 22, at 7:00 p.m., at Lapeer High School Auditorium.
Tickets start at just $10 for adults and $5 for children.
Bowling in Bowties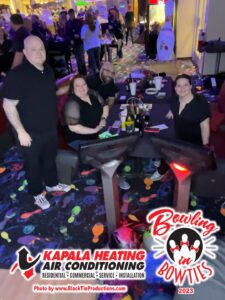 In an effort to raise funds for the Lapeer County Department of Veterans Affairs, Kapala Heating & Air Conditioning was grateful to sponsor and take part in the fourth annual Bowling in Bowties event. This event, in its previous three years, was able to raise over $12,000 for the department and hopes to continue this success in years to come. Hope to see you at the next one!
Need HVAC Service?
Contact the experts at Kapala Heating & Air Conditioning.